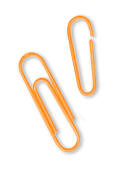 Job Posting:
California Ballot Measures 2018
Description
Elections aren't just about hiring lawmakers to write the laws that govern our state. Sometimes, you the voter, are asked to set some rules yourself.
Some ballot measures will invite you to weigh in on the most consequential and controversial issues of the day. The death penalty, marriage equality, marijuana legalizations, and basic questions of who should pay for the price of government have all been decided by voters in past elections. This November, affordable housing funding, the price of gas, and rent control will all be on the ballot.
And then sometimes the issues at hand are a little more…esoteric. How should paramedics spend their break time? Should state lawmakers be given the opportunity to nix daylight saving time? How much profit should dialysis clinics be able to rake in? What even is a dialysis clinic and why are you being asked to weigh in on its bottom line?
Find the answers to these question, and any others you might have about this year's handful of ballot propositions, by checking out our pages on each proposition. Or you can find capsule summaries below:
2018 Ballot Measures
Meet the November 2018 Propositions
Below is a running list of all the propositions approved for the November ballot to-date. We will be providing in-depth information about each proposition moving forward.
2018 Ballot Measures
Meet the June 2018 Propositions