Job Posting:
Insurance Commissioner
Job Description
Starting Salary: $156,643
The state of California is seeking qualified applicants for its newest elected constitutional office. Since 1991, the commissioner has served as the elected regulator of the insurance markets for health care, automobiles, property, and loss of life. This position is sure to advance the career of the ambitious public policy professional by ensuring he or she is one of the first people that many voters will think of when something terrible happens.
Qualifications
Job duties include:
Certify insurance agents and brokers in the state
Investigate consumer complaints
Approve premium rate increases when financially necessary, even though voters tend to really, really not like that
Make sure insurance companies have enough money set aside in the event of catastrophe
Spend a lot of time worrying about what the full repeal of Obamacare, the next wildfire season, and the San Andreas fault will do to the California insurance market
No background in insurance law required! (Actually, if any applicants have that, it would be a first for the office.)
Hiring Update
Steve Poizner is trying to get his old job back while state Sen. Ricardo Lara is vying to keep the seat in Democratic hands.
Poizner, a longtime Republican who recently changed his party affiliation and is running as an independent, was the state insurance commissioner from 2006 to 2010. He is touting his experience as critical to help underinsured homeowners and fight health insurance premium increases.
For his part, Lara is asking voters to look at his record in the state Legislature on health issues, including his advocacy of health care for immigrant children and a single-payer health care system.
Meet the Applicants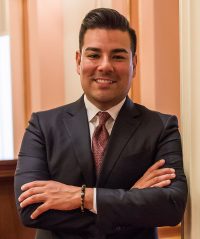 Ricardo Lara
A former legislative aide and now a Democratic senator who represents South Los Angeles County, Lara has served as a member of both houses of the Legislature.
The son of Mexican immigrants, he made history in 2012 when he became the first openly gay person of color elected to the California Senate. In the Senate, he has championed a single-payer health care system, health care for immigrant children, multi-lingual education in California's schools and driver's licenses for undocumented immigrants.
Lara lives in Bell Gardens and is a graduate of San Diego State University.
He has the endorsements of some of California's most influential labor unions, as well as dozens of federal, state and local Democrats elected to office.
Recommended by: California Labor Federation, California Teachers Association, the State Council of Building and Construction Trades Council of California, U.S. Sen. Kamala Harris.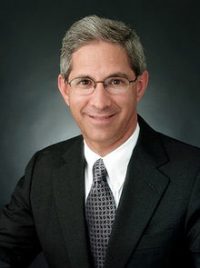 Party
No Party Preference
Steve Poizner
Having once held the insurance commissioner's job as a Republican, Steve Poizner is back for a second term, this time in a no-party bid.
Poizner left politics eight years ago after losing a bitter Republican primary bid against Meg Whitman in the 2010 governor's race. He's returning to the campaign trail as an independent. If elected, the former tech entrepreneur and White House fellow would be the first independent elected to statewide office.
His four years as insurance commissioner in the 2000s, he argues, is a proven record of helping homeowners collect claims and combating fraud.
Poizner was raised in Houston, Texas, and graduated with a master's degree from Stanford University.
Recommended by: The Mercury News & East Bay Times 
Contributions to candidates for Insurance Commissioner
Former state Insurance Commissioner Steve Poizner — the most recent Republican not named Arnold Schwarzenegger to win statewide office — is running for his old job. But here's the twist: Unlike his successful 2006 campaign for the office, this time Poizner is running as an independent, making his candidacy a test of whether a candidate not affiliated with one of the two major parties can succeed in California.
How California policy affects you, straight to your inbox.