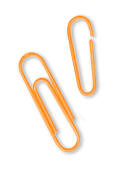 Job Posting:
California Assembly
Job Description
Starting Salary: $107,242
Member of the Assembly
This fall, California's lower legislative chamber will again be filling all 80 of its elected member positions.
Working conditions will depend on the partisan breakdown of all new hires. With the current composition of the Assembly—55 Democrats and 25 Republicans—Democrats are holding on to their two-thirds supermajority by only one seat. A supermajority in both the Assembly and Senate would allow Democrats, if united, to raise taxes, override vetoes, place constitutional amendments on the ballot, and largely ignore their Republican colleagues.
Job duties include:
Spend months drafting, discussing, and haggling over bills that will affect the lives of all Californians
Retain the option of waiting until the very last week of session before passing or dumping most of said bills in a flurry
Spend months drafting, discussing, and haggling over resolutions that will affect the lives of virtually no Californians
Help craft a multi-billion-dollar budget for the state
Strive to represent the interests of 500,000 constituents, most of them strangers
We especially seek applicants from the following regions of California, as the current position-holders are not re-applying for the job: Berkeley/Richmond (District 15), Gilroy/Salinas (District 30), Huntington Beach/Santa Ana (District 72) and Carlsbad/Oceanside (District 76).
Applicants from all other districts will be considered alongside those of the current job holders, who will be applying again. In the last hiring round (2016), 92 percent of reapplying incumbents were re-hired. So good luck to the newcomers.
Perks: $183, tax free, per day for every day in session—and higher salary for leadership positions.
Hiring Update
The H.R. department has provided additional analysis for certain competitive positions. The following races represent hot contests between Republicans and Democrats that could impact the political balance of power in Sacramento: Assembly Districts 16, 40, 44, 60, 65, 66, 72 and 76.
Positions in other districts are interesting because an open seat has attracted a big field of candidates or because the incumbents or recent office-holders have been steeped in controversy: Assembly Districts 15, 26, 30, 39, 45 and 58.
Places of Work
Find Your Districts
Your Districts and Current Employees
Check out our
privacy policy
for any questions about what we do with your data.
Competitive Positions
Assembly Districts
Click the orange arrow below to select from a dropdown list of hot districts:
District 1
District 15
District 16
District 26
District 30
District 39
District 40
District 44
District 45
District 58
District 60
District 65
District 66
District 72
District 76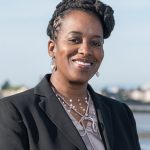 Democrat
Jovanka Beckles
Richmond City Councilmember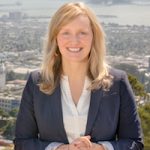 Democrat
Buffy Wicks
Community Organizer
HR Note
Incumbent Party: Democratic
Democratic vs Republican Voter Registration: 59.9% D
Trump vs Clinton Margin, 2016: 80.4% Clinton
Margin of Victory in Last Election: 78.8%
The incumbent Democratic Assemblyman Tony Thurmond is seeking the job of state Superintendent of Schools, creating a rare open position in this progressive stronghold. Before June, the contest attracted a long roster of Democratic candidates who are competing over their progressive bonafides as they work to distinguish themselves from each other. Now the field has been narrowed to Buffy Wicks, a former aide to President Barack Obama, and Jovanka Beckles, Vice Mayor of the City of Richmond. In most other parts of the state, the two would be considered solidly liberal. But in such a heavily Democratic region, the contest will center on their differences on issues like charter schools, housing development and health care.
Further reading:
Jovanka Beckles will join Buffy Wicks on November ballot for AD15
Running in 'Bernie Country,' a former Obama and Clinton staffer battles for state Assembly seat
Why Obama endorsed in a California Assembly race
How Assembly candidates Jovanka Beckles and Buffy Wicks differ on housing issues
Other Positions
District 1:
Job Applicants:
Caleen Sisk, Tribal Chief (Democrat)
Brian Dahle*, Farmer/Assemblyman (Republican)
District Description:
Incumbent Party: Republican
Democratic vs Republican Voter Registration: 13% R
Trump vs Clinton Margin, 2016: 20.7% Trump
Margin of Victory in Last Election: 47.6%
District 2:
Job Applicants:
Jim Wood*, California State Assemblymember (Democrat)
Matt Heath, Father/Businessman (Republican)
District Description:
Incumbent Party: Democratic
Democratic vs Republican Voter Registration:25% D
Trump vs Clinton Margin, 2016: 33.2% Clinton
Margin of Victory in Last Election: 45.8%
District 3:
Job Applicants:
Sonia Aery, Small Business Owner (Democrat)
James Gallagher*, Assemblyman/Businessman/Farmer (Republican)
District Description:
Incumbent Party: Republican
Democratic vs Republican Voter Registration: 5.9% R
Trump vs Clinton Margin, 2016: 13.8% Trump
Margin of Victory in Last Election: 26%
District 4:
Job Applicants:
Cecilia Aguiar-Curry*, Assemblymember/Farmer (Democrat)
District Description:
Incumbent Party: Democratic
Democratic vs Republican Voter Registration: 22.9% D
Trump vs Clinton Margin, 2016: 32.9% Clinton
Margin of Victory in Last Election: 27%
District 5:
Job Applicants:
Carla J. Neal, Educator/Notary Public (Democrat)
Frank Bigelow*, Rancher/Businessman/Assemblyman (Republican)
District Description:
Incumbent Party: Republican
Democratic vs Republican Voter Registration: 10.3% R
Trump vs Clinton Margin, 2016: 16.3% Trump
Margin of Victory in Last Election: 29%
District 6:
Job Applicants:
Jacalyn "Jackie" Smith, Small Business Owner (Democrat)
Kevin Kiley*, Member of the State Assembly 6th District (Republican)
District Description:
Incumbent Party: Republican
Democratic vs Republican Voter Registration: 15.3% R
Trump vs Clinton Margin, 2016: 10.9% Trump
Margin of Victory in Last Election: 29.2%
District 7:
Job Applicants:
Kevin McCarty*, Assemblymember (Democrat)
District Description:
Incumbent Party: Democratic
Democratic vs Republican Voter Registration: 28% D
Trump vs Clinton Margin, 2016: 41.9% Clinton
Margin of Victory in Last Election: 39.6%
District 8:
Job Applicants:
Ken Cooley*, California State Assemblyman (Democrat)
Melinda Avey, Small Business Owner (Republican)
District Description:
Incumbent Party: Democratic
Democratic vs Republican Voter Registration: 7.7% D
Trump vs Clinton Margin, 2016: 10.7% Clinton
Margin of Victory in Last Election: 14%
District 9:
Job Applicants:
Jim Cooper*, Assemblymember (Democrat)
Harry He, Information Technology Manager (Democrat)
District Description:
Incumbent Party: Democratic
Democratic vs Republican Voter Registration: 19.8% D
Trump vs Clinton Margin, 2016: 28.6% Clinton
Margin of Victory in Last Election: 33.6%
District 10:
Job Applicants:
Marc Levine*, Member, California State Assembly (Democrat)
Dan Monte, Retired General Contractor (Democrat)
District Description:
Incumbent Party: Democratic
Democratic vs Republican Voter Registration: 38.5% D
Trump vs Clinton Margin, 2016: 57.7% Clinton
Margin of Victory in Last Election: 36.4%
District 11:
Job Applicants:
Jim Frazier*, Member of the State District 11 (Democrat)
Lisa Romero, Nurse/Educator/Mother (Republican)
District Description:
Incumbent Party: Democratic
Democratic vs Republican Voter Registration: 21.9% D
Trump vs Clinton Margin, 2016: 23.7% Clinton
Margin of Victory in Last Election: 28.4%
District 12:
Job Applicants:
Robert D. Chase, Attorney at Law (Democrat)
Heath Flora*, Farmer/Firefighter/Assemblyman (Republican)
District Description:
Incumbent Party: Republican
Democratic vs Republican Voter Registration: 5.1% R
Trump vs Clinton Margin, 2016: 7.9% Trump
Margin of Victory in Last Election: 4.6%
District 13:
Job Applicants:
Susan Talamantes Eggman*, Assemblymember (Democrat)
Antonio M. Garcia, Auto Mechanic (Republican)
District Description:
Incumbent Party: Democratic
Democratic vs Republican Voter Registration: 23.9% D
Trump vs Clinton Margin, 2016: 31.2% Clinton
Margin of Victory in Last Election: 29.6%
District 14:
Job Applicants:
Tim Grayson*, Assemblymember/Business Owner (Democrat)
Aasim Yahya, Student/Student Advocate (Democrat)
District Description:
Incumbent Party: Democratic
Democratic vs Republican Voter Registration: 32.4% D
Trump vs Clinton Margin, 2016: 45.1% Clinton
Margin of Victory in Last Election: 23%
District 17:
Job Applicants:
David Chiu*, Assemblymember (Democrat)
Alejandro Fernandez, Small Business Entrepreneur (Democrat)
District Description:
Incumbent Party: Democratic
Democratic vs Republican Voter Registration: 54.9% D
Trump vs Clinton Margin, 2016: 81.2% Clinton
Margin of Victory in Last Election: 72.6%
District 18:
Job Applicants:
Rob Bonta*, California State Assemblymember (Democrat)
Stephen Slauson, Electrical Contractor (Republican)
District Description:
Incumbent Party: Democratic
Democratic vs Republican Voter Registration: 56.9% D
Trump vs Clinton Margin, 2016: 77.5% Clinton
Margin of Victory in Last Election: 74%
District 19:
Job Applicants:
Phil Ting*, Assemblymember (Democrat)
Keith Bogdon, Biotech Marketing Consultant (Republican)
District Description:
Incumbent Party: Democratic
Democratic vs Republican Voter Registration: 44.7% D
Trump vs Clinton Margin, 2016: 68.3% Clinton
Margin of Victory in Last Election: 60.2%
District 20:
Job Applicants:
Bill Quirk*, Assemblymember (Democrat)
District Description:
Incumbent Party: Democratic
Democratic vs Republican Voter Registration: 40.6% D
Trump vs Clinton Margin, 2016: 56.4% Clinton
Margin of Victory in Last Election: 48.6%
District 21:
Job Applicants:
Adam C. Gray*, California State Assemblymember (Democrat)
District Description:
Incumbent Party: Democratic
Democratic vs Republican Voter Registration: 14% D
Trump vs Clinton Margin, 2016: 15.2% Clinton
Margin of Victory in Last Election: 39.6%
District 22:
Job Applicants:
Kevin Mullin*, State Assemblymember (Democrat)
Christina Laskowski, Change Management Consultant (Republican)
District Description:
Incumbent Party: Democratic
Democratic vs Republican Voter Registration: 33.5% D
Trump vs Clinton Margin, 2016: 55.4% Clinton
Margin of Victory in Last Election: 48.8%
District 23:
Job Applicants:
Aileen Rizo, Educational Researcher (Democrat)
Jim Patterson*, Businessman/Broadcast Executive (Republican)
District Description:
Incumbent Party: Republican
Democratic vs Republican Voter Registration: 6.9% R
Trump vs Clinton Margin, 2016: 6.8% Trump
Margin of Victory in Last Election: 51.8%
District 24:
Job Applicants:
Marc Berman*, State Assemblymember (Democrat)
Alex Glew, Business Owner/Engineer (Republican)
District Description:
Incumbent Party: Democratic
Democratic vs Republican Voter Registration: 32.5% D
Trump vs Clinton Margin, 2016: 62.3% Clinton
Margin of Victory in Last Election: 8.8%
District 25:
Job Applicants:
Kansen Chu*, Incumbent (Democrat)
Bob Brunton, Small Business Owner (Republican)
District Description:
Incumbent Party: Democratic
Democratic vs Republican Voter Registration: 30.7% D
Trump vs Clinton Margin, 2016: 52.7% Clinton
Margin of Victory in Last Election: 45.6%
District 27:
Job Applicants:
Ash Kalra*, Incumbent (Democrat)
District Description:
Incumbent Party: Democratic
Democratic vs Republican Voter Registration: 35.3% D
Trump vs Clinton Margin, 2016: 60.5% Clinton
Margin of Victory in Last Election: 6.4%
District 28:
Job Applicants:
Evan Low*, State Assemblymember (Democrat)
Michael L. Snyder, Elementary School Teacher (Republican)
District Description:
Incumbent Party: Democratic
Democratic vs Republican Voter Registration: 23.3% D
Trump vs Clinton Margin, 2016: 47.6% Clinton
Margin of Victory in Last Election: 40%
District 29:
Job Applicants:
Mark Stone*, Assemblymember (Democrat)
Vicki L. Nohrden, Non-Profit Director/Businesswoman (Republican)
District Description:
Incumbent Party: Democratic
Democratic vs Republican Voter Registration: 30.6% D
Trump vs Clinton Margin, 2016: 47% Clinton
Margin of Victory in Last Election: 44.4%
District 31:
Job Applicants:
Joaquin Arambula*, Assemblymember/ER Doctor (Democrat)
Lupe Espinoza, Project Director (Republican)
District Description:
Incumbent Party: Democratic
Democratic vs Republican Voter Registration: 21% D
Trump vs Clinton Margin, 2016: 29.2% Clinton
Margin of Victory in Last Election: 27.6%
District 32:
Job Applicants:
Rudy Salas*, California State Assemblymember (Democrat)
Justin Mendes, Hanford City Councilman (Republican)
District Description:
Incumbent Party: Democratic
Democratic vs Republican Voter Registration: 22.5% D
Trump vs Clinton Margin, 2016: 18.5% Clinton
Margin of Victory in Last Election: 30.2%
District 33:
Job Applicants:
Socorro Cisneros, Labor Consultant (Democrat)
Jay Obernolte*, Assemblyman/Business Owner (Republican)
District Description:
Incumbent Party: Republican
Democratic vs Republican Voter Registration: 2.5% R
Trump vs Clinton Margin, 2016: 14.6% Trump
Margin of Victory in Last Election: 20%
District 34:
Job Applicants:
Nick Nicita, Audio Engineer (Democrat)
Vince Fong*, California State Assemblymember (Republican)
District Description:
Incumbent Party: Republican
Democratic vs Republican Voter Registration: 16.2% R
Trump vs Clinton Margin, 2016: 26.1% Trump
Margin of Victory in Last Election: 46.4%
District 35:
Job Applicants:
Bill Ostrander, Farmer/Nonprofit Director (Democrat)
Jordan Cunningham*, Assemblymember/Small Businessman (Republican)
District Description:
Incumbent Party: Republican
Democratic vs Republican Voter Registration: 0.9% R
Trump vs Clinton Margin, 2016: 6.1% Clinton
Margin of Victory in Last Election: 9.4%
District 36:
Job Applicants:
Steve Fox, Attorney/Educator (Democrat)
Tom Lackey*, California State Assemblyman (Republican)
District Description:
Incumbent Party: Republican
Democratic vs Republican Voter Registration: 8% D
Trump vs Clinton Margin, 2016: 6.1% Clinton
Margin of Victory in Last Election: 6.2%
District 37:
Job Applicants:
S. Monique Limõn*, State Assemblymember (Democrat)
David L. Norrdin, Retail Salesperson (Democrat)
District Description:
Incumbent Party: Democratic
Democratic vs Republican Voter Registration: 21% D
Trump vs Clinton Margin, 2016: 35.1% Clinton
Margin of Victory in Last Election: 28.2%
District 38:
Job Applicants:
Christy Smith, School Board Member (Democrat)
Dante Acosta*, Member, State Assembly (Republican)
District Description:
Incumbent Party: Republican
Democratic vs Republican Voter Registration: 0.8% R
Trump vs Clinton Margin, 2016: 5.2% Clinton
Margin of Victory in Last Election: 5.8%
District 41:
Job Applicants:
Chris Holden*, Assemblymember (Democrat)
Alan S. Reynolds, Development Engineer (No Party Preference)
District Description:
Incumbent Party: Democratic
Democratic vs Republican Voter Registration: 16.4% D
Trump vs Clinton Margin, 2016: 31.5% Clinton
Margin of Victory in Last Election: 21%
District 42:
Job Applicants:
Deniantionette Mazingo, Attorney (Democrat)
Chad Mayes*, Member of the State Assembly (Republican)
District Description:
Incumbent Party: Republican
Democratic vs Republican Voter Registration: 3% R
Trump vs Clinton Margin, 2016: 4.1% Trump
Margin of Victory in Last Election: 14.8%
District 43:
Job Applicants:
Laura Friedman, Member of the State Assembly (Democrat)
District Description:
Incumbent Party: Democratic
Democratic vs Republican Voter Registration: 26.5% D
Trump vs Clinton Margin, 2016: 43.5% Clinton
Margin of Victory in Last Election: 29%
District 46:
Job Applicants:
Adrin Nazarian*, California State Assemblymember (Democrat)
Roxanne Beckford Hoge, Businesswoman/Actor (Republican)
District Description:
Incumbent Party: Democratic
Democratic vs Republican Voter Registration: 38.7% D
Trump vs Clinton Margin, 2016: 57.7% Clinton
Margin of Victory in Last Election: 12.2%
District 47:
Job Applicants:
Eloise Reyes*, Assemblymember/Businesswoman/Attorney (Democrat)
District Description:
Incumbent Party: Democratic
Democratic vs Republican Voter Registration: 30.3% D
Trump vs Clinton Margin, 2016: 45.3% Clinton
Margin of Victory in Last Election: 9.2%
District 48:
Job Applicants:
Blanca E. Rubio*, Assemblywoman/Teacher (Democrat)
District Description:
Incumbent Party: Democratic
Democratic vs Republican Voter Registration: 24.7% D
Trump vs Clinton Margin, 2016: 37.1% Clinton
Margin of Victory in Last Election: 28.2%
District 49:
Job Applicants:
Ed Chau*, State Assemblymember (Democrat)
Burton Brink, Retired Sheriff's Sergeant (Republican)
District Description:
Incumbent Party: Democratic
Democratic vs Republican Voter Registration: 22.6% D
Trump vs Clinton Margin, 2016: 40.4% Clinton
Margin of Victory in Last Election: 40%
District 50:
Job Applicants:
Richard Bloom*, State Assemblymember (Democrat)
District Description:
Incumbent Party: Democratic
Democratic vs Republican Voter Registration: 36.4% D
Trump vs Clinton Margin, 2016: 58.4% Clinton
Margin of Victory in Last Election: 49.2%
District 51:
Job Applicants:
Wendy Carrillo*, Assemblymember (Democrat)
District Description:
Incumbent Party: Democratic
Democratic vs Republican Voter Registration: 51.5% D
Trump vs Clinton Margin, 2016: 73.9% Clinton
Margin of Victory in Last Election: 72.2%
District 52:
Job Applicants:
Freddie Rodriguez*, Assemblymember/First Responder (Democrat)
Toni Holle, Account Technician (Republican)
District Description:
Incumbent Party: Democratic
Democratic vs Republican Voter Registration: 26.4% D
Trump vs Clinton Margin, 2016: 37.1% Clinton
Margin of Victory in Last Election: 18.2%
District 53:
Job Applicants:
Kevin Hee Young Jang, Attorney/Businessman (Democrat)
Miguel Santiago*, Member of the State Assembly (Democrat)
District Description:
Incumbent Party: Democratic
Democratic vs Republican Voter Registration: 49.7% D
Trump vs Clinton Margin, 2016: 75.2% Clinton
Margin of Victory in Last Election: 16.4%
District 54:
Job Applicants:
Sydney K. Kamlager, Trustee, Los Angeles Community College District (Democrat)
Tepring Michelle Piquado, Educator/Scientist (Democrat)
District Description:
Incumbent Party: Democratic
Democratic vs Republican Voter Registration: 53.3% D
Trump vs Clinton Margin, 2016: 75% Clinton
Margin of Victory in Last Election: 63.2%
District 55:
Job Applicants:
Gregg D. Fritchle, Social Worker (Democrat)
Phillip Chen*, State Assemblyman/Businessman (Republican)
District Description:
Incumbent Party: Republican
Democratic vs Republican Voter Registration: 3.9% R
Trump vs Clinton Margin, 2016: 5.3% Clinton
Margin of Victory in Last Election: 15.4%
District 56:
Job Applicants:
Eduardo Garcia*, State Assemblymember (Democrat)
Jeff Gonzalez, Retired Marine Officer (Republican)
District Description:
Incumbent Party: Democratic
Democratic vs Republican Voter Registration: 23.2% D
Trump vs Clinton Margin, 2016: 33% Clinton
Margin of Victory in Last Election: NA%
District 57:
Job Applicants:
Ian C. Calderon*, California State Assemblymember (Democrat)
Jessica Martinez, Educator (Republican)
District Description:
Incumbent Party: Democratic
Democratic vs Republican Voter Registration: 25.6% D
Trump vs Clinton Margin, 2016: 37.5% Clinton
Margin of Victory in Last Election: 25.4%
District 59:
Job Applicants:
Leslie Hagan-Morgan, C.E.O. (Democrat)
Reggie Jones-Sawyer*, California State Assemblyman (Democrat)
District Description:
Incumbent Party: Democratic
Democratic vs Republican Voter Registration: 61.1% D
Trump vs Clinton Margin, 2016: 85.6% Clinton
Margin of Victory in Last Election: No challenger
District 61:
Job Applicants:
Jose Medina*, Teacher/State Assemblymember (Democrat)
District Description:
Incumbent Party: Democratic
Democratic vs Republican Voter Registration: 21.7% D
Trump vs Clinton Margin, 2016: 30.9% Clinton
Margin of Victory in Last Election: 31.8%
District 62:
Job Applicants:
Autumn Burke*, Assemblywoman (Democrat)
Al L. Hernandez, Broker/Businessman (Republican)
District Description:
Incumbent Party: Democratic
Democratic vs Republican Voter Registration: 48.1% D
Trump vs Clinton Margin, 2016: 69% Clinton
Margin of Victory in Last Election: 60%
District 63:
Job Applicants:
Maria D. Estrada, Community Advocate/Accountant (Democrat)
Anthony Rendon*, Assemblymember (Democrat)
District Description:
Incumbent Party: Democratic
Democratic vs Republican Voter Registration: 42.7% D
Trump vs Clinton Margin, 2016: 60% Clinton
Margin of Victory in Last Election: 55.2%
District 64:
Job Applicants:
Mike A. Gipson*, State Assemblymember (Democrat)
District Description:
Incumbent Party: Democratic
Democratic vs Republican Voter Registration: 55.1% D
Trump vs Clinton Margin, 2016: 76.6% Clinton
Margin of Victory in Last Election: 46.8%
District 67:
Job Applicants:
Michelle Singleton, American Government Teacher (Democrat)
Melissa Melendez*, California State Assemblywoman (Republican)
District Description:
Incumbent Party: Republican
Democratic vs Republican Voter Registration: 12.4% R
Trump vs Clinton Margin, 2016: 17.1% Trump
Margin of Victory in Last Election: 27.6%
District 68:
Job Applicants:
Michelle Duman, Businesswoman/Nonprofit Advisor (Democrat)
Steven S. Choi*, Small Businessman/Assemblyman (Republican)
District Description:
Incumbent Party: Republican
Democratic vs Republican Voter Registration: 8.1% R
Trump vs Clinton Margin, 2016: 4.8% Clinton
Margin of Victory in Last Election: 20.6%
District 69:
Job Applicants:
Tom Daly*, State Assemblymember, 69th District (Democrat)
District Description:
Incumbent Party: Democratic
Democratic vs Republican Voter Registration: 33.3% D
Trump vs Clinton Margin, 2016: 49.6% Clinton
Margin of Victory in Last Election: 36.6%
District 70:
Job Applicants:
Patrick O'Donnell*, Member, State Assembly (Democrat)
Honor "Mimi" Robson, Professional Engineer (Libertarian)
District Description:
Incumbent Party: Democratic
Democratic vs Republican Voter Registration: 30.6% D
Trump vs Clinton Margin, 2016: 43% Clinton
Margin of Victory in Last Election: 33.2%
District 71:
Job Applicants:
James Elia, Accountant/Business Owner (Democrat)
Randy Voepel*, Assemblymember (Republican)
District Description:
Incumbent Party: Republican
Democratic vs Republican Voter Registration: 13.4% R
Trump vs Clinton Margin, 2016: 18.1% Trump
Margin of Victory in Last Election: 31.6%
District 73:
Job Applicants:
Scott Rhinehart, Business Services Director (Democrat)
William (Bill) Brough*, Small Businessman/Assemblyman (Republican)
District Description:
Incumbent Party: Republican
Democratic vs Republican Voter Registration: 17.2% R
Trump vs Clinton Margin, 2016: 6.5% Trump
Margin of Victory in Last Election: 37.6%
District 74:
Job Applicants:
Cottie Petrie-Norris, Small Business Owner (Democrat)
Matthew Harper*, California State Assemblyman (Republican)
District Description:
Incumbent Party: Republican
Democratic vs Republican Voter Registration: 7.3% R
Trump vs Clinton Margin, 2016: 7.4% Clinton
Margin of Victory in Last Election: 12.4%
District 75:
Job Applicants:
Alan Geraci, Consumer Attorney/Businessman (Democrat)
Marie Waldron*, Business Owner/Assemblymember (Republican)
District Description:
Incumbent Party: Republican
Democratic vs Republican Voter Registration: 12.2% R
Trump vs Clinton Margin, 2016: 7.5% Trump
Margin of Victory in Last Election: 25.8%
District 77:
Job Applicants:
Sunday Gover, Small Business Woman (Democrat)
Brian Maienschein*, Assemblymember (Republican)
District Description:
Incumbent Party: Republican
Democratic vs Republican Voter Registration: 1.1% R
Trump vs Clinton Margin, 2016: 16.2% Clinton
Margin of Victory in Last Election: 15.6%
District 78:
Job Applicants:
Todd Gloria*, Assemblymember (Democrat)
Maggie J. Campbell, Trauma Intervention Counselor (Republican)
District Description:
Incumbent Party: Democratic
Democratic vs Republican Voter Registration: 19.4% D
Trump vs Clinton Margin, 2016: 41.6% Clinton
Margin of Victory in Last Election: 38.2%
District 79:
Job Applicants:
Shirley N. Weber, Assemblymember (Democrat)
John Moore, Retired Businessman (Republican)
District Description:
Incumbent Party: Democratic
Democratic vs Republican Voter Registration: 19.2% D
Trump vs Clinton Margin, 2016: 34.2% Clinton
Margin of Victory in Last Election: 30.4%
District 80:
Job Applicants:
Lorena Gonzalez Fletcher, Assemblywoman/Mother (Democrat)
Lincoln Pickard, Retired Contractor (Republican)
District Description:
Incumbent Party: Democratic
Democratic vs Republican Voter Registration: 31.8% D
Trump vs Clinton Margin, 2016: 51.8% Clinton
Margin of Victory in Last Election: 55.6%