Job Posting:
Governor of California
APPROVED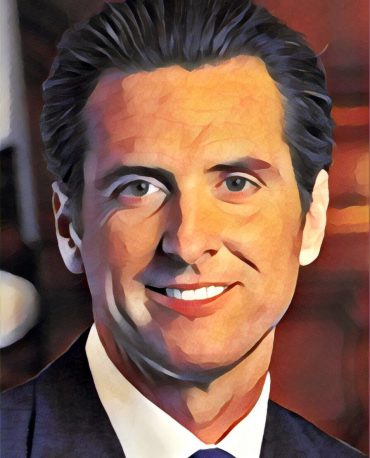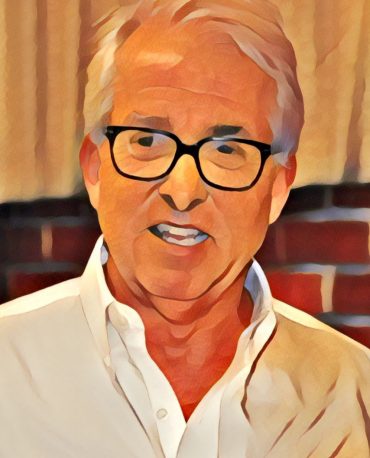 Job Description
Starting Salary: $195,803
California voters are looking for a highly organized go-getter to serve as our state's next chief executive. This is a four-year contract position with the possibility of a one-time extension.
As governor, this employee will supervise more than a quarter-million state employees, command the National Guard, write an annual budget proposal exceeding $180 billion, and probably serve as the only state politician that most Californians know by name.
Qualifications
Ability to cajole, flatter, and goad 120 stubborn assembly members and senators into advancing a policy agenda.
Familiarity with the following issues: how to prepare for the next recession, how to manage the state's burgeoning pension liabilities, whether to support bail reform, whether to support a state-run, single-payer health insurance program, how to respond to possible cuts in federal Medicaid spending, how to increase transparency and close achievement gaps in public education, how to encourage more housing development, whether to stick with the current governor's climate change policies, and how to prepare for next year's fire season. Among other things.
Oratory skills sufficient to give an annual "State of the State" speech
Required: Know enough qualified people to fill positions at 457 offices, boards, and agencies. These include the Department of Finance (which helps write the budget and provides fiscal advice), the Environmental Protection Agency (which regulates water use, toxic substances, and runs the state cap-and-trade program for greenhouse gases), the Health and Human Services Agency (which runs Medi-Cal and the state's welfare programs), and the Department of Corrections and Rehabilitation
Preferred: Understand what those offices, boards, and agencies actually do
Willingness to accept credit for state policy successes—deserved or not
Willingness to accept blame for state policy failures—deserved or not
Perks:
A flexible schedule: The governor will have the option to call special sessions of the Legislature to take up the special causes.
A blue pencil with which to cross out particular expenses the Legislature thinks the state should pay for, but the governor doesn't.
While the previous 38 holders of this office have been men (37 of them white, except for roughly 10 months in 1875), technically, we are an equal opportunity employer.
Hiring Update
And then there were two. After a raucous first round of interviews with nearly 30 applicants, the hiring committee has narrowed the field down to Gavin Newsom and John Cox.
Newsom, the current lieutenant governor, remains the strongest applicant by virtue of the fact that he consistently comes first in the polls, has raised the most money, and most Californians actually know who he is. He's also a Democrat. John Cox, a Republican businessman who has never held office, says that he is the best candidate to "clean the barn" (think "drain the swamp," but purpose-built for Sacramento's cowtown image). He also has the backing of President Donald Trump. That seal of approval helped him get this far but it may prove to be a liability with most voters.
Compare Applicants
Create a Side-by-Side-Comparison
1
Click or tap the dropdown to choose the issue you want to see the candidate's stances on.
California Dream
Education
Environment
Healthcare
Housing
Justice
Taxes & Budget
Transportation
What happened to the California Dream? How did we get here?
John Cox: "Well, if I look at what's happened to California over the last 30 years—and I witnessed it back in Illinois as well—it's the growth of the power of special interest, of people that have an agenda and are able to get it enacted in the state legislature and with the governors."
Gavin Newsom: "When you have eight million people—roughly, plus or minus—living below the poverty line, and 46% of our children at or near the poverty line, based on supplemental poverty analysis, clearly we have failed. And this has been a trendline throughout most of my life. And increasingly it's becoming a headline...I am concerned that we ain't seen nothing yet. The next iteration of technology, what's happening with IT and globalization detonating at the same time, is going to make this perhaps the most vexing issue facing the next governor, and governors all across this country, for that matter, leaders all around the rest of the world. So this is the issue. Outside the existential issues around energy and climate change, the issue of income and wealth disparity is the issue."
What would you do as governor to address the problem?
John Cox: "There's a lot of mismanagement and a lot of improvements I can make. I'm gonna have fun turning around this state because we call it low hanging fruit in the business world. There's a lot of low hanging fruit in this state to improve, and I'm looking forward to building a team of business people like myself that will come in the government and re-engineer it and reinvent it. I'm here to tell you, Gavin Newsom isn't gonna do that. Villaraigosa isn't gonna do that, and why? Because the people funding their campaigns don't want that."
Gavin Newsom: "For me, I'm a Democrat that doesn't begrudge other people's success. I don't come at it from the lens of a redistribution perspective. I come at it from a pre-distribution perspective. What do I mean by that? I would argue the reason it's happened is that our interventions have come too late...The number one predictor of whether or not you're going to end up in the criminal justice system is the number of words you speak in kindergarten...Prenatal care. Half the births in California plus are Medi-Cal births. Zero to Three. Nurse home visits...the imperative of talking to your kids, reading to your kids and having an engagement that is systemic, that is organized, and deliberative, and resourced, I think is the most profound thing we can do to change the trajectory."
Do you think the way California channels more money to schools with needier students (the Local Control Funding Formula) has been a success?
John Cox: No. He says the best way to improve schools would be to introduce more competition by establishing more charter schools and providing vouchers for families to spend on private education. "Throwing more money or re-allocating money is okay but it's not gonna get to the fundamental issue."
Gavin Newsom: Yes. He says he supports the program, but that he would also push for more scrutiny, to "make sure those dollars are being accountable and used as they were intended."
Should charter schools play a larger role in California education?
John Cox: Yes. He says the "ultimate goal" of his education policy would be to increase the number of charters in the state.
Gavin Newsom: Sort of. He says he is not "ideologically opposed" to charters, but also says more should be done to improve accountability and transparency.
How would you make a college education—and the experience of going to college—more affordable in California?
John Cox: As governor, he says that he will study the issue, but blames high tuition costs on "easy financing."
Gavin Newsom: Proposes the state launch college savings accounts for every California kindergartener and supports two tuition-free years of community college. He also supports increasing state funding for living expense grants through the Cal Grant B program.
How would you close the persistent achievement gap?
John Cox: He says the state should allow more charter schools to open, provide vouchers to families that want to send their kids to private schools, and facilitate more homeschooling if necessary. "Competition is why I get up every single day wanting to be better than the next guy, and that competition is not available in our education system."
Gavin Newsom: He says more social services and a broader array of educational options should be provided at schools directly . He also says more should be done to recruit a more diverse teaching workforce to promote "cultural competency" in the classroom.
Should the state act to make childcare more affordable?
John Cox: (Not yet responded)
Gavin Newsom: Yes. He supports universal preschool, more pre-natal care, and says the state should "advance" paid maternity family leave "at a much broader scale."
What should the state be doing differently to manage the threat of wildfire?
John Cox: He says the state should allow for more logging to reduce overly dense forest growth, build more roads on forest land to create firebreaks, and allow private companies to explore other uses of dead trees.
Gavin Newsom: He says he supports carrying on the work of Gov. Brown's Tree Mortality Taskforce and getting "much more aggressive" on dead tree and brush removal.
Do you support the Delta water tunnels project?
John Cox: No. As with the high-speed rail project, he has referred to the tunnel project as a "boondoggle."
Gavin Newsom: Yes. He says he is more likely to support a single tunnel, rather than two. "One thing we can't do is walk away from this and that means it has to be addressed immediately."
Do you support the state's cap-and-trade program?
John Cox: No. "The cap-and-trade tax is raising the price of gasoline and the gasoline cost is already so high for the working people in the state. It's regressive. It is counterproductive and I would almost certainly roll that back.
Gavin Newsom: Yes. He calls the program "vital to our climate leadership."
With sea levels predicted to rise as a result of climate change, should the state start building levees or prevent new development along the coast?
John Cox: Unclear. He says the question of how climate change will affect California is "above my pay grade. I'm not a climatologist."
Gavin Newsom: Yes. He says he supports current initiatives to address beach erosion and flooding. A lot of that work needs to be amplified by the next governor. Those best practices need to be shared up and down the coast
Do you want to create a single-payer healthcare system to cover all Californians—managed and funded by the state? If so, how would that work?
John Cox: No. "Why stop at healthcare? Why not have single payer food?"
Gavin Newsom: Yes. He supports establishing a state-run insurance program. He has suggested that the program could be funded with a payroll tax, but has not offered specifics."I don't know how to do it, because it's never been done. But I believe it can be done."
Undocumented immigrants can't receive subsidized health coverage through the state's private health insurance exchange. Should the state do anything to help this population get covered and, if so, what?
John Cox: No. "I don't believe in giving benefits to people who have broken the law to come to the country."
Gavin Newsom: Yes. He says "we're going to have to insure the undocumented," but does not yet offer specific details on how this would be done.
Should the state make it easier to compel mentally ill people to receive psychiatric treatment against their will?
John Cox: Yes. He says he will consult with experts on how to ensure that those suffering from mental illness receive the treatment they need while respecting civil liberties. He also said that the local officials should more strictly enforce vagrancy laws.
Gavin Newsom: Sort of. He says he is "open to argument" and leans "in the direction" of more coerced treatment, but says his priority for mental health policy is early detection and intervention.
Should the state allow cities to enact new rent controls?
John Cox: No. "Price controls never, ever work." He opposes Proposition 10.
Gavin Newsom: Not really. He says that an "outright repeal" of Costa-Hawkins could have a "chilling effect on housing production in the state," but that he might support a compromise that would allow more units to be rent controlled and make evictions more difficult. He opposes Proposition 10.
What should the state be doing to help reduce homelessness?
John Cox: He says that the state should engage in public-private partnerships with charities and nonprofits to provide assistance to homeless Californians. He also blames the state's homeless problem on the high cost of prison operations: "We can't afford to keep people in jail, so we're releasing them to the streets."
Gavin Newsom: He says the state should provide more funding for supportive housing (affordable housing with in-house social services) and use Medi-Cal (Medicaid) funding to provide physical and mental health treatment for homeless individuals. He also says he will appoint a "Secretary of Homelessness" in his cabinet.
Should the state ever force cities to allow more development to ease the statewide housing shortage?
John Cox: No. He says that some urban areas will have to allow for more, denser development, but he does not think the state should be imposing those requirements. He opposed SB 827 (a bill that would have required local governments to allow dense development around public transportation corridors, but which failed in the Senate), which he called a "top-down, one-size-fits-all state edict."
Gavin Newsom: Sort of. He says he supports the idea of encouraging more dense development around public transit corridors, of making transit funding conditional on whether a city meets its state housing goals and of creating a "Regional Housing Appeal Board" to provide developers with "recourse against localities" who refuse to allow new construction. He says that he supports the "intent" of SB 827 (a bill that would have required local governments to allow dense development around public transportation corridors, but which failed in the Senate), but he did not support the bill outright.
What else should the state do to spur more housing development?
John Cox: He calls for the "the repeal and replacement of CEQA" and opposes subsidizing housing construction. He opposes Proposition 1, the $4 billion affordable housing bond on the ballot.
Gavin Newsom: Newsom says he supports Proposition 1, the $4 billion affordable housing bond on the ballot, wants to put an additional $500 million into the state's Low-Income Housing Tax Credit program, and wants to encourage the use of enhanced infrastructure financing districts (a more limited version of redevelopment agencies). He also wants to expand to the list of "socially desirable" projects that receive exemptions from environmental review.
As governor, would you carry out scheduled executions?
John Cox: Yes. Though he personally opposes the death penalty, he says he wouldn't put his own "person predilections" above the law.
Gavin Newsom: Unclear. "We're going to have to deal with it when we have to deal with it. My opposition to the death penalty is well known."
Should the state step in to investigate when local police kill someone?
John Cox: No. He said that there should be independent investigations of police shootings that do not involve the local police department or police officers' unions. But the state should not serve that role. "I believe the local community is more attuned to what's going on and will understand things a lot more."
Gavin Newsom: Yes. "I support independent investigations into use-of-force cases." He says he would support such a program if it were run out of the state Attorney General's office.
Should state and local law enforcement officers assist federal authorities in immigration enforcement?
John Cox: Yes. "I want to make sure we end the sanctuary state movement."
Gavin Newsom: No. He supports the sanctuary state bill saying that all residents should "feel confident to come forward and engage with law enforcement."
Should the state end cash bail?
John Cox: No. "Bail has a purpose: making sure that people show up."
Gavin Newsom: Yes. "Let's slam the doors on cash bail."
Do you want to ban the common practice of resolving sexual harassment suits with secrecy agreements?
John Cox: Sort of. He supports a ban for public sector employees only. "I don't think government should restrict contracts in the private sector."
Gavin Newsom: Sort of. He said supports the idea, but would have to learn more about the details of the specific proposal. "I'm inclined to be supportive."
How would you change the tax code so that state tax revenues aren't so volatile?
John Cox: He says he would support lowering, or even eliminating, the state income tax and "reducing taxes at all levels." He argues that the state could make up the difference by running the government in a more efficient manner.
Gavin Newsom: He warns that when the economy catches a cold, "our budget is going to catch the flu." He has suggested a sales tax on services, reforming Prop 13, an oil severance tax, and adjusting income tax rates as part of a possible solution.
Should the state change the way that commercial property is taxed under Prop. 13?
John Cox: No. He supports allowing homeowners to take their Prop 13 savings with them when they move.
Gavin Newsom: Sort of. He says he supports reforming Prop 13, ensuring that commercial property is reassessed if at least half of its ownership has exchanged hands. He also says Prop 13 reform should be considered as part of a "broader conversation on tax reform in the state."
What should the state do, if anything, to ensure that some cities aren't bankrupted by pension and healthcare benefits owed to retired public employees?
John Cox: He suggests that the state might increase the retirement age and limit the ability of public employees to collect multiple government jobs.
Gavin Newsom: He says pension obligations, where they are fiscally unsustainable, should be renegotiated through the collective bargaining process, rather than "by fiat or ballot."
The California Supreme Court may soon decide if the state should be allowed to renegotiate the future retirement benefits of current workers, or if those promises are unbreachable contracts. What do you think?
John Cox: He says state and local governments should be allowed to modify the contracted future benefits of current employees. "In the private sector, that's not even an issue. If I have a business that's not working very well and I have benefits that aren't affordable and the business isn't working, I'm gonna have to tell people we can't keep accruing these future benefits."
Gavin Newsom: Unclear. "That fight is underway, and there's not much that the next governor can do...even with the California rule, we have the tools through collective bargaining to negotiate reforms and commensurate offsets."
What other major fiscal changes would be required to pay for your policy vision?
John Cox: He says the state can pay for across-the-board tax cuts by cutting public school administrative spending, making the California Transportation Agency operate more efficiently, and tackling other areas of mismanagement, which he calls "low hanging fruit."
Gavin Newsom: He says the state can pay for a significant increase in public health spending by introducing a new payroll tax. He says the state could find additional savings by driving down the cost of technology services and products that the state procures.
Should the state repeal the recent increase in the gas tax? If so, how should we pay for the transportation improvements it would have funded?
John Cox: Yes. He calls it "a regressive, horrible tax" and has financially supported a potential ballot proposal to repeal it. He says the difference in funding can be made up by cutting road building costs.
Gavin Newsom: No. He says that Democrats voting to increase the gas tax to fund transportation infrastructure demonstrated a "profile in courage."
Do you support the high speed rail project—and if so, how should it be funded?
John Cox: No. He calls it "a monument to corruption and mismanagement" and promises to defund it.
Gavin Newsom: Yes. "I want to keep this thing going"—though he has acknowledged in the past that the project as originally envisioned may need to be scaled down.