Job Posting:
Attorney General
Job Description
Starting Salary: $170,080
A natural politician, a skilled lawyer, or at the very least, one of the above would provide the likely background for a candidate applying for the position of the state of California's top law enforcement officer.
Qualifications
The successful applicant will be expected to represent the state in court and to provide legal advice to the Legislature and the state's executive agencies. Other job duties include overseeing the state's sheriffs and district attorneys, writing titles and summaries for submitted ballot measures, and administering the Department of Justice's various criminal and civil programs.
Final deliverables expected:
The impartial and faithful execution of state law
The provision of investigative assistance, forensic services, and IT support for local law enforcement
Maybe a few more lawsuits against the Trump administration (for Democratic applicants only)
Ambition for higher office not required, though entirely expected.
Hiring Update
Gov. Jerry Brown tipped the scales in this race when he appointed Xavier Becerra attorney general at the end of 2016, after Kamala Harris left the post because she won a U.S. Senate seat. Since then, Becerra has gained prominence in California's confrontations with the Trump administration. He's led the state in suing the federal government more than 30 times—over environmental regulations, health care and more—and is mounting California's defense against the Trump administration's challenge of three state laws to protect undocumented immigrants.
But the job of attorney general involves more than just legal jousting with the feds—a point retired judge Steven Bailey, Becerra's Republican opponent in the November election, makes as he challenges Becerra in his first election for the job to which he was appointed. Bailey, a strident critic of California's sanctuary state laws, also says that Becerra's soft on crime and too adversarial against the Trump administration. Both Democrats and Republicans, including Bailey, have criticized Becerra for not doing enough to seize guns from Californians prohibited from owning them because of criminal convictions or mental illness—a power he has as attorney general.
In addition to being the state's top lawyer, the attorney general is also its top cop, with duties to support and oversee law enforcement agencies up and down the state. Becerra agreed in March to investigate the Sacramento Police shooting of unarmed Stephon Clark, after African American leaders had criticized him for not paying enough attention to police shootings. Bailey endeavors to put an end to what he refers to as "the California Democrats' crime wave" in part by reversing Prop 47, which in 2014 reduced penalties for certain nonviolent drug and property crimes.
Becerra is the front-runner for the job, enjoying the power of incumbency and a substantial lead in fundraising.
Meet the Applicants
Xavier Becerra
Becerra was appointed attorney general in 2016 after 12 terms representing a Los Angeles district in Congress. He previously served one term in the state Assembly and worked for three years as a deputy attorney general. The son of Mexican immigrants, he grew up in Sacramento and graduated from Stanford Law School.
Recommended by:  Gov. Jerry Brown and California State Law Enforcement Association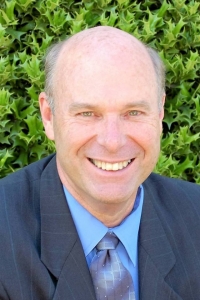 Steven C Bailey
Bailey retired last year after spending eight years as a judge on the El Dorado County Superior Court, where he presided over criminal, civil, probate and juvenile cases. Previously, he was a criminal defense attorney and worked on legislation at the state Department of Social Services. He's a conservative and supportive of the death penalty and a "three strikes" policy to crack down on multiple offenders. Earlier this year, the state judicial disciplinary agency accused Bailey of several acts of misconduct—including accepting improper gifts, steering court business to his son and using his judicial title to promote his candidacy, the San Francisco Chronicle reported. His campaign called the accusations unfounded and said the commission was "dominated by liberal appointees." Bailey is a graduate of Lincoln Law School.
Recommended by: California Republican Party and Elk Grove GOP Rep. Tom McClintock
The Interviews
Watch the candidates on Cal Channel
Attorney general candidates debate March 21, 2018 before the Sacramento Press Club. Video via Cal Channel
Campaign dollars collected by candidates
How concerned are Californians that undocumented students are unsafe?
CALmatters is tracking every lawsuit Becerra has filed against the Trump administration with an easy-to-follow summary of each case.
How California policy affects you, straight to your inbox.