Job Posting:
Attorney General
APPROVED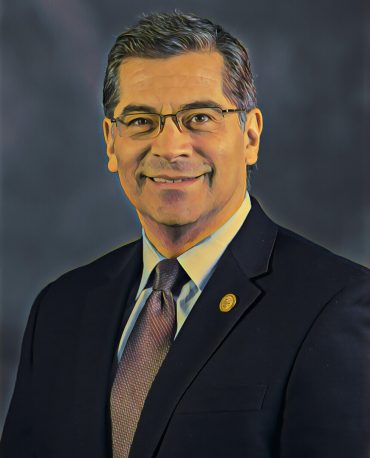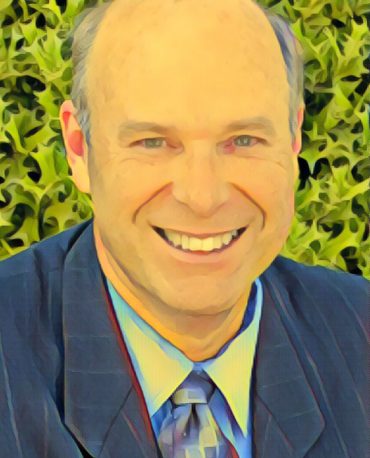 Job Description
Starting Salary: $170,080
A natural politician or a skilled lawyer—and perhaps both—would provide the likely background for a candidate applying for the position of the state of California's top law enforcement officer.
Qualifications
The successful applicant will be expected to represent the state in court and to provide legal advice to the Legislature and the state's executive agencies. Other job duties include overseeing the state's sheriffs and district attorneys, writing titles and summaries for submitted ballot measures, and administering the Department of Justice's various criminal and civil programs.
Final deliverables expected:
The impartial and faithful execution of state law
The provision of investigative assistance, forensic services, and IT support for local law enforcement
Maybe a few more lawsuits against the Trump administration (for Democratic applicants only)
Ambition for higher office not required, though entirely expected.
Hiring Update
Gov. Jerry Brown tipped the scales in this race when he appointed Xavier Becerra attorney general at the end of 2016, after Kamala Harris left the post because she won a U.S. Senate seat. Since then, Becerra has gained prominence in California's confrontations with the Trump administration. He's led the state in suing the federal government more than 40 times—over environmental regulations, health care and more—and is mounting California's defense against the Trump administration's challenge of three state laws to protect undocumented immigrants.
But the job of attorney general involves more than just legal jousting with the feds—a point retired judge Steven Bailey, Becerra's Republican opponent in the November election, makes as he challenges Becerra in his first election for the job to which he was appointed. Bailey, a strident critic of California's sanctuary state laws, also says that Becerra's soft on crime and too adversarial against the Trump administration. Both Democrats and Republicans, including Bailey, have criticized Becerra for not doing enough to seize guns from Californians prohibited from owning them because of criminal convictions or mental illness—a power he has as attorney general.
In addition to being the state's top lawyer, the attorney general is also its top cop, with duties to support and oversee law enforcement agencies up and down the state. Becerra agreed in March to investigate the Sacramento Police shooting of unarmed Stephon Clark, after African American leaders had criticized him for not paying enough attention to police shootings. Bailey endeavors to put an end to what he refers to as "the California Democrats' crime wave" in part by reversing Prop 47, which in 2014 reduced penalties for certain nonviolent drug and property crimes.
Becerra is the front-runner for the job, enjoying the power of incumbency and a substantial lead in fundraising.
Compare Applicants
Create a Side-by-Side-Comparison
1
Click or tap the dropdown to choose the issue you want to see the candidate's stances on.
California has filed more than 40 lawsuits against the federal government since Donald Trump became president. Has California sued the Trump administration too much?
Steven C. Bailey: Yes. Bailey says many of Becerra's lawsuits against the feds are a waste of taxpayer money and says the lawsuit against Trump's border wall is "so close to being frivolous that it should never be brought." "My attitude has always been there are a lot of things we can work out without litigation. Litigation is really the last direction that you typically want to go. You want to try to negotiate problems out."
Xavier Becerra: No. Becerra is proud of his record suing the Trump Administration over the environment, health care and immigration: "Which one of those lawsuits would you like me not to do? Because all of them are still standing, so none of them were frivolous… I feel confident that most people would look at the 40-plus lawsuits and say 'Thank you for standing up for California.'"
High-profile police shootings have led some activists to call for changes to state law, but police reject many of the ideas as compromises to their safety. Would you embrace any policies intended to create more accountability when police use force on civilians?
Steven C. Bailey: Yes and no. Bailey does not support changing the legal standard for justifying police use-of-force. But he says the state attorney general's office, rather than local prosecutors, should be responsible for investigating police shootings. That's an idea some activists have embraced based on the belief that local police and prosecutors are too closely linked. The state attorney general's office "can take the 29,000 foot view of the issue, look at the evidence and make intelligent decisions on whether there has been a violation of the law, whether the use of force was inappropriate."
Xavier Becerra: Unclear. Becerra says he wants to see what comes back from reviews under way of procedures in the San Francisco and Sacramento police departments, and that he doesn't want too many changes heaped on police all at once. He declined to take a position on two proposals legislators shelved this year—one to create a unit in the attorney general's office to investigate shootings by local police departments, and another to lower the legal standard for justifying police use-of-force. "It's important that we assess where we're going in policing. What are the best practices? What are the things that can avoid both a shooting by an officer, and a shooting of an officer?"
California's crime rate is down since the 1980s but up slightly in the last few years. Does this uptick have anything to do with recent changes meant to reduce the state prison population and give offenders more chances at parole?
Steven C. Bailey: Yes. He opposes recent changes to California's criminal justice system, saying local governments don't offer enough rehabilitation programs to make them work. He believes California's crime rates dropped because the state once embraced tough-on-crime policies like the "three strikes" law of 1994, and wants to toughen sentencing laws. "For the past eight years, Democrats have worked to dismantle our criminal justice system, release dangerous and violent criminals into our neighborhoods. It's no surprise then that crime is on the rise."
Xavier Becerra: No. Becerra supports policies voters and the Legislature have enacted that have moved some inmates from state prison to local supervision (AB 109), reduced some nonviolent felonies to misdemeanors (Proposition 47) and made it easier for nonviolent offenders to be released on parole (Proposition 57). He says they will help rehabilitate criminals so that they are less likely to reoffend when they get out, and are unrelated to minor fluctuations in crime rates. "It's hard for me to believe that someone could extrapolate from the last two or three years and say all of a sudden that any crime that's committed is due to our efforts to try to re-integrate people into society."
The state Department of Justice is responsible for taking firearms from felons, people who are mentally incompetent and others prohibited by law from owning them. How's that going?
Steven C. Bailey: Thinks the program is "an absolute disaster" and that the department hasn't delivered enough results with the money it's been given. "It doesn't appear to be a priority to this Attorney General… The people who are the problem are the 10,000 on that list and those are the ones we need to be addressing."
Xavier Becerra: Thinks the program is generally working well despite a backlog of roughly 10,000 people who still have guns even though they are prohibited from owning them. He says his department could eliminate the backlog if it got more money to hire more agents. "We keep collecting (the firearms), more than 18,000 in the last five years. But people keep buying them. And people keep losing their right to hold them, and we have to go get them. It is a difficult job. I've asked for more resources so I could actually go after the backlog and try to keep pace with the growing numbers of folks."