Job Posting:
Controller
Job Description
Starting Salary: $156,643
A keen eye for detail. A passion for government transparency and honest bookkeeping. A willingness to audit fellow state employees no matter how uncomfortable that makes subsequent Sacramento social gatherings. These are the qualifications to keep in mind as you choose California's next state controller.
Qualifications
Key responsibilities:
Bookkeeping: Keep track of, and sign off on, all valid state payments
Auditing: Manage the only fully independent public audit program in California, overseeing the use (and potential abuse) of all state and local tax dollars. A recent audit conducted by the Controller's Office precipitated the wholesale gutting of the Board of Equalization. (Applicants interested in this recently slimmed-down position can be found here (hyperlink to BOE page)
Ensure that the public understands the state's overall financial health by publishing excruciatingly detailed annual financial reports and other accessible reading material
Serve on the Board of Equalization, which admittedly may now be a tad awkward
Hiring Update
The incumbent Betty Yee is seeking a second term as California's chief fiscal officer and she has a challenger in a Republican businessman from Southern California, Konstantinos Roditis.
As the Democrat in the race, Yee easily won the backing of the state party and has a long list of endorsements from around the state. Meanwhile, Republican Konstantinos Roditis is picking up endorsements from county Republican organizations.
Both candidates say they want to overhaul California's tax system, but they offer very different approaches. Yee is calling for public discussions on the issue while Roditis has his own plan to change how taxes are collected.
Meet the Applicants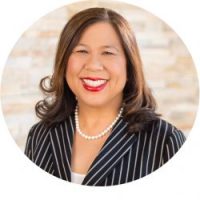 Betty Yee
The incumbent state controller is seeking a second term. She has worked at many levels of government, as a county public health commissioner and elected representative on the state Board of Equalization.
A onetime legislative staffer on fiscal and policy committees in both houses of the California Legislature, she also worked as the chief deputy director for budget at the state Department of Finance under Gov. Gray Davis. She earned a bachelor's and master's degree from the University of California, Berkeley.
Yee was born to immigrant parents who owned a laundry and dry cleaning business in the Parkside District of San Francisco. She worked the counter in high school and often translated business deals and financial transactions for her parents with vendors.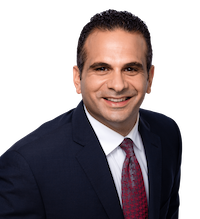 Konstantinos Roditis
A businessman and former Anaheim city commissioner says Californians are being taxed the wrong way.
If elected he intends to craft a plan to overhaul California's tax system, which he terms "Trickle-up-Taxation:" a new system in which taxpayers would owe county and city taxes, not state taxes.
Born in Canada to Greek immigrants, Roditis' family moved to Southern California when he was a child. He graduated from the University of San Diego and briefly worked in the corporate world before starting his own transportation company. His business experience exposed him, he says, to overbearing government regulations and crony protectionism.
He currently sits on the executive board of directors as treasurer for the Anaheim Performing Arts Center Foundation, which is working to build a performing arts center.
Contributions to candidates for controller
As the CFO of the country's most populous state and the world's sixth-largest economy, Betty Yee has a keen interest in any tax proposal coming out of Washington, D.C. So it didn't take long for California's controller to issue a response to Donald Trump's tax plan, which she characterized as "a tool to play partisan politics" that will "exacerbate our nation's pervasive inequality."
How California policy affects you, straight to your inbox.