Job Posting:
Lieutenant Governor
Job Description
Starting Salary: $146,854
California seeks an eligible voter and current resident who is equally comfortable breaking ties in the state Senate, chairing the state's commissions on land use and economic development, sitting on a half-dozen boards and councils, and temporarily assuming control of the executive branch during the governor's absence from the state. Skilled multi-taskers are a plus!
Qualifications
We're looking for someone who:
Has a working understanding of the shipping and fishing industries, of offshore oil drilling and waterfront real estate development, and of any other activity that might occur along or floating on top the 4 million acres of various shorelines that the lieutenant governor will regulate as chair of the California State Lands Commission
Can think big! As the chair of the California Commission for Economic Development, this person might have the opportunity to write an economic plan for the state of California. With luck, someone might even read it.
Has a working understanding of state higher education policy, as the lieutenant governor will sit on the University of California Board of Regents and California State University Board of Trustees, which set education policies and approve tuition hikes
Has the digital dexterity necessary to cut a ribbon upon request
Able to succinctly describe the position when inevitably asked, "so, what exactly does the lieutenant governor do, anyway?"
While applicants are under no obligation to belong to the same political party as the governor-elect, the ideal candidate will be a team player. Replacing the governor's judicial appointees during his or her trip out of state, while technically legal, could result in the governor suing the lieutenant governor.
This should be considered a temporary position. Of the previous 49 successful applicants, only 10 have been subsequently promoted to governor. So don't get your hopes up.
Hiring Update
While this race isn't grabbing the headlines of the governor's contest, it's drawn some top talent and big dollars. State Sen. Ed Hernandez of Azusa will square off in November against fellow Democrat Eleni Kounalakis, a Sacramento businesswoman and former U.S. ambassador to Hungary.
Kounalakis, who's making her first bid for elected office, edged out Hernandez in the June primary after trailing just behind him in California Democrats' endorsement vote this spring. She's benefitted from multi-million dollar contributions her father, developer Angelo Tsakopoulos, made to an independent expenditure committee supporting her. After four years in the state Assembly and eight in the state Senate, Hernandez has termed out of legislative office. He comes from a medical background, having previously served as president of the California State Board of Optometry, an experience reflected in his platform's emphasis on affordable and accessible healthcare.
Meet the Applicants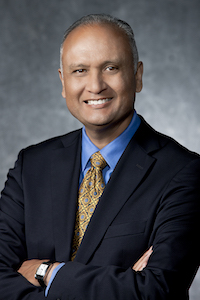 Ed Hernandez
Ed Hernandez is an optometrist and a Democratic state senator who represents the San Gabriel Valley, an office he is termed out of this year.
He also served in the state Assembly from 2006 to 2010. In his bid for lieutenant governor, Hernandez has touted his medical background and is advocating for expanded access to health care and lower cost prescription drugs – two pillars of the Democratic platform. He's also pushing for environmental protection and more affordable higher education.
Hernandez is a graduate of California State University, Fullerton, and he earned his optometry degree from Indiana University.
Recommended by: California Labor Federation, California Teachers Association, California Statewide Law Enforcement Association and the California Nurses Association.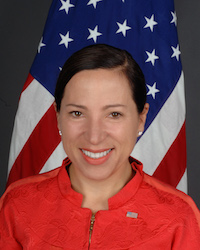 Eleni Kounalakis
As a a businesswoman and former U.S. ambassador to Hungary, Eleni Kounalakis says her experience in the private sector and as a diplomat can help grow California's economy. She was a top fundraiser for former presidential candidate Hillary Clinton.
She is an advocate of universal health care and affordable housing, touting her experience in the family business building homes for middle-class families. Her father, Angelo Tsakopoulos, is one of Sacramento's largest and most influential developers and is a major contributor to an independent expenditure committee supporting her bid.
Kounalakis graduated from Dartmouth College in 1989, and earned her MBA from the University of California, Berkeley. She lives in San Francisco with her husband and two sons.
Recommended by: Former President Barack Obama, U.S. Senator Kamala Harris, EMILY's List and California Federation of Teachers, Equality California.
Contributions to candidates for lieutenant governor
Contributions in Independent Expenditure committees for lieutenant governor
Candidates for lieutenant governor debate before the Sacramento Press Club. Photo by Judy Lin for CALmatters
It turned into a lightning-round contest over who was more politically pure as five of the 11 candidates for lieutenant governor faced off today before the Sacramento Press Club.
How California policy affects you, straight to your inbox.