Job Posting:
Secretary of State
APPROVED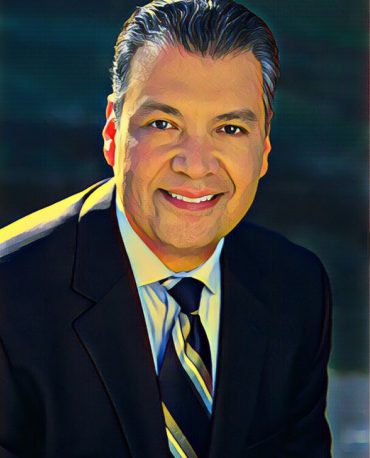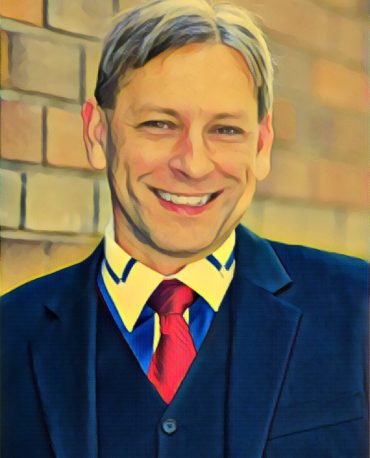 Job Description
Starting Salary: $146,854
The state of California is seeking a new administrative secretary. Duties include record keeping (namely, all acts passed by the Legislature, business filings, and the original state Constitution) and event planning (namely, statewide elections). The ideal applicant will be well-organized and, as the third in line of succession for the position of governor, prepared to take on greater responsibilities if need be.
Qualifications
Key responsibilities:
Administer elections and maintain election-related data
Publish campaign finance records
Safeguard state archives and other important documents
Regulate notary publics
Register lobbyists
Spend a lot of time answering questions about California's virtually non-existent voter fraud problem
Hiring Update
The contest between the incumbent Alex Padilla, a Democrat, and his challenger, Republican Mark Meuser, is shaping up to be a question about election law enforcement.
Padilla is among President Donald Trump's critics, defending California's elections in the face of allegations by the Republican president of voter fraud in the 2016 elections. He has spent his efforts assuring voters that California's decentralized system of voting makes it incredibly difficult for a bad actor to hack or manipulate vote tallies.
In the campaign, Meuser has charged Padilla with failing to enforce basic election laws, specifically ensuring that counties update the voter rolls when a voter dies or moves away. He has also argued that updating the voter rolls could allow Republicans to win statewide, suggesting without evidence that California Democrats could owe their electoral success to fraud.
Compare Applicants
Create a Side-by-Side-Comparison
1
Click or tap the dropdown to choose the issue you want to see the candidate's stances on.
What is the scope of voter fraud in California?
Alex Padilla: Overstated. He resisted Trump administration efforts to acquire personal information on California voters, viewing federal allegations of voter fraud as baseless: "There have been many studies, many investigations, many audits and they all say the same thing: voter fraud is exceedingly exceedingly rare. So what that tells me is the safeguards are working."
Mark Meuser: Under-acknowledged. "The problem is a lot bigger than we are reporting it to be, just based upon the number of first-hand accounts that people are telling me as I have been on the campaign trail. People have come up to me saying, 'You know, my grandfather died 15 years ago. I went into the polling place in November of 2016. His name was still on the voter roll and somebody had signed his name and voted as him.' That's fraud."
What should the state do to ensure elections are secure?
Alex Padilla: Enforce current state requirements for a verifiable paper audit trail, voting systems separate from the internet and a manual tally of at least one percent of precincts in each county to ensure the accuracy and integrity of results. Upgrade and replace aging voting infrastructure. Maintain ties to organizations such as the US Department of Homeland Security's Election Critical Infrastructure governance council, where he serves as an alternate. Padilla says his office has been successful in defending against cyber-attacks and says he will remain vigilant against hackers who are constantly "scanning" to see if they can break in: "They're they're rattling but the doors are locked and we've got some deadbolts behind them."
Mark Meuser: Join a nonpartisan, multistate coalition such as the Electronic Registration Information Center (ERIC) to maintain the integrity of voter rolls and track voters who die or move out of California, use PIN numbers to reassure voters that mail-in votes can't be counterfeited, audit military ballots, and investigate claims of voter fraud more quickly. "Right now we're just rolling out changes so fast and we're not even taking the time to make sure that...databases are secured, that they properly communicate… let's look at how can we bring more cyber security to our voter rolls."
What do you think about efforts to expand access to voting, such as automatic registration at the DMV and opening centers to allow voting over several days?
Alex Padilla: Is a champion. As Secretary of State, he implemented automatic voter registration upon renewal of drivers licenses or state IDs and launched online pre-registration for 16- and 17-year-olds. He sponsored the Voters Choice Act, which expanded voting options to include early voting, voting centers and vote-by-mail options. Approximately 2 million more Californians joined the voter rolls during Padilla's first term, something he considers a major accomplishment. "We need election security and we want to measure against voter fraud, but we can't do to the point where elections become no longer accessible for most people. It's an important balance to maintain. So the engineering training I have loves data and the data shows voter fraud is extremely rare so that tells our safeguards are working."
Mark Meuser: Is wary. He says the motor-voter automatic registration program could be helpful if it were better implemented and was critical of the new voting centers for creating "more headaches" for voters: "We are making it easy for people to register to vote but we're not putting in the procedure, or even following the law, to make sure that the process is secure." He would use a database system such as ERIC to do outreach to unregistered voters and wants to improve voter education. He also supports online signature gathering for initiative petitions and allowing anonymous campaign contributions up to $500.
What improvements would you make, if any, in business registration?
Alex Padilla: As Secretary of State, he launched a centralized portal for frequently needed business filings and record searches, and says about 80 percent of monthly filings in the state are now done online.
Mark Meuser: Wants to scrap the existing systems and create a new, speedier registration process.
What do you think about the federal government including a citizenship question on the 2020 census?
Alex Padilla: Opposes it. Padilla stood alongside the California Attorney General when he announced a lawsuit against the federal government for adding the question, which has not been part of the census in recent decades. Padilla argues it could lead to an under-count of people who live in California and diminish the state's representation in Congress.
Mark Meuser: Declined to take a position. "That is a question for the federal government and ... I am focusing on doing the job of the Secretary of State, which is enforcing California election laws. I'm not going out and taking positions on stuff that I cannot personally deal with."