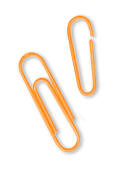 Job Posting:
U.S. House of Representatives
Job Description
Starting Salary: $174,000
For the 116th time in history, the entire U.S. House of Representatives is hiring for all 435 positions.
Politically ambitious Californians have applied for one of 53 positions in the state's congressional delegation. Duties include:
Attend floor sessions and vote on bills
Occasionally write bills
Help investigate Russia's interference in the 2016 election
Help investigate the FBI's investigation of Russia's interference in the 2016 election
Channel the concerns of the 700,000 or so people who live in their district and convince 434 other colleagues to care about them too
Spend a lot of time asking donors for money
If at least 24 of the positions currently held by Republicans nationwide become filled by Democrats after the 2018 election, the House will undergo a change of party management. With this possibility in mind, Democratic hires should demonstrate strong writing skills—namely, they may be expected to author not only bills and resolutions, but possibly articles of impeachment.
This is a two-year contract position with the (strong) possibility of (virtually indefinite) renewal. Travel to and from D.C. is required.
Hiring Update
Voters: You and some 700,000 of your closest neighbors have been tasked with hiring a member of the U.S. House of Representatives. It's a choice that will determine how your city or town is represented in Washington—and it could very well decide which party controls Congress in 2019. And some of the fiercest competition is happening here in California.
Not a single California seat changed parties in 2016 and turnout on the left is often lower in the midterms. But Democrats have reasons to be optimistic this time around. The president's party almost always loses ground in midterm elections (the median loss in the House is 22 seats, but the numbers are worse when the president is unpopular). In the special congressional elections since 2016 in which a Republican has squared off against a Democrat, Democrats have outperformed Hillary Clinton's electoral margins by an average of nearly 15 points.
That's bad news for California's 14 GOP House members, half of whom represents districts that Clinton carried—a sign that many California Republicans aren't sold on President Trump's brand of politics. Meanwhile, registered Democrats now outnumber registered Republicans in three of the GOP-held districts.
Democrats shouldn't celebrate yet, however, in part because of California's unique primary system. On June 5, only the candidates who come first and second will move on to the general election ballot, regardless of which party they belong to. That means that in crowded races, too many candidates from one side could split their party's vote and allow the two members of the opposite party to monopolize the top spots. With liberals pinning their hopes on an anti-Trump "blue wave," Democrats are particularly concerned about their "overpopulation problem" in some of the state's most high profile toss-up races. But it's a risk that both parties face.
The H.R. department has provided additional analysis for the following competitive positions: CA-04 (current job holder: Tom McClintock), CA-07 (Ami Bera), CA-10 (Jeff Denham), CA-21 (David Valadao), CA-22 (Devin Nunes), CA-24 (Salud Carbajal), CA-25 (Steve Knight), CA-36 (Raul Ruiz), CA-39 (Ed Royce), CA-45 (Mimi Walters), CA-48 (Dana Rohrabacher), CA-49 (Darrell Issa), CA-50 (Duncan Hunter), and CA-52 (Scott Peters).
Places of Work
Find Your Districts
Your Districts and Current Employees
Check out our
privacy policy
for any questions about what we do with your data.
Competitive Positions
Congressional Districts
Click the orange arrow below to select from a dropdown list of hot districts:
District 1
District 4
District 7
District 10
District 21
District 22
District 24
District 25
District 36
District 39
District 45
District 48
District 49
District 50
District 52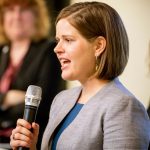 Democrat
Jessica Morse
No Ballot Designation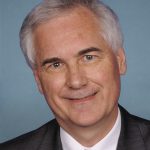 Republican
Tom McClintock*
United States Representative
HR Note
Incumbent Party: Republican
Democratic vs Republican Voter Registration: 14.1% R
Trump vs Clinton Margin, 2016: 14.8% Trump
Congressional Margin of Victory in Last Election: 25.4%
In 2016, Republican incumbent Tom McClintock held on to his seat with a healthy margin of over 25 percent. That's about average for McClintock, whose district has more registered Republicans as a share of the electorate than any other. But hope springs eternal, especially if you're a liberal in 2018.
Four Democratic challengers have risen to the occasion this year. So far, Jessica Morse, a former State Department employee turned Democratic field organizer, has secured the most financial and institutional support. But she's followed closely by MIT political scientist, Regina Bateson, who claims to have the backing of the grassroots, if not the state party establishment.
That rivalry has gotten ugly. Earlier this year, Bateson supporters accused Morse of overstating her role as a foreign policy advisor. Bateson's team then successfully challenged the biographical descriptor that Morse had hoped to place on the ballot. Rather than "National Security Strategist," voters will see a blank space below Morse's name.
While Morse and Bateson have skewered McClintock for his support of the federal tax bill and called for more broadband access across the district, Morse supports single payer health insurance, while Bateson says she wants to build upon the Affordable Care Act. Meanwhile, the politics of runner ups Roza Calderon, a geoscientist, and filmmaker, Robert Lawton, skew Bernie. And while the second Republican in the race isn't particularly well known, given the conservative bent of the district and the split field on the left, a Republican-only general election is certainly possible.
Further Reading:
This Tom McClintock rival is stretching the truth about her résumé, investigation finds
A Tom McClintock rival promised to drop out. So why did she just file to run?
Other Positions
District 1:
Job Applicants:
Audrey Denney, Educator/Farmer (Democratic)
Doug La Malfa*, Farmer/U.S. Representative (Republican)
District Description:
Incumbent Party: Republican
Democratic vs Republican Voter Registration: 11.1% R
Trump vs Clinton Margin, 2016: 19.6% Trump
Congressional Margin of Victory in Last Election: 18.2% La Malfa (R)
District 2:
Job Applicants:
Jared Huffman*, U.S. Representative (Democratic)
Dale K. Mensing, Congressman/Rancher (Republican)
District Description:
Incumbent Party: Democratic
Democratic vs Republican Voter Registration: 31.4% D
Trump vs Clinton Margin, 2016: 45.7% Clinton
Congressional Margin of Victory in Last Election: 53.8%
District 3:
Job Applicants:
John Garamendi*, Congressman/Rancher (Democratic)
Charlie Schaupp, Retired Marine Officer (Republican)
District Description:
Incumbent Party: Democratic
Democratic vs Republican Voter Registration: 11.3% D
Trump vs Clinton Margin, 2016: 12.6% Clinton
Congressional Margin of Victory in Last Election: 18.8%
District 5:
Job Applicants:
Mike Thompson*, Member of Congress (Democratic)
Anthony Mills, Mariner (No Party Preference)
District Description:
Incumbent Party: Democratic
Democratic vs Republican Voter Registration: 32.9% D
Trump vs Clinton Margin, 2016: 44.9% Clinton
Congressional Margin of Victory in Last Election: 53.8%
District 6:
Job Applicants:
Jrmar Jefferson, No Ballot Designation (Democratic)
Doris Matsui*, United States Representative (Democratic)
District Description:
Incumbent Party: Democratic
Democratic vs Republican Voter Registration: 30.4% D
Trump vs Clinton Margin, 2016: 44.7% Clinton
Congressional Margin of Victory in Last Election: 50.1%
District 8:
Job Applicants:
Paul Cook*, United States Representative (Republican)
Tim Donnelly, Business Owner/Author (Republican)
District Description:
Incumbent Party: Republican
Democratic vs Republican Voter Registration: 4.8% R
Trump vs Clinton Margin, 2016: 24.6% Trump
Congressional Margin of Victory in Last Election: 15.1%
District 9:
Job Applicants:
Jerry McNerney*, Congressman (Democratic)
Marla Livengood, Agriculture Policy Advisor (Republican)
District Description:
Incumbent Party: Democratic
Democratic vs Republican Voter Registration: 17% D
Trump vs Clinton Margin, 2016: 18.6% Clinton
Congressional Margin of Victory in Last Election: 14.8%
District 11:
Job Applicants:
Mark Desaulnier*, United States Congressman (Democratic)
John Fitzgerald, Small Business Owner (Republican)
District Description:
Incumbent Party: Democratic
Democratic vs Republican Voter Registration: 30.3% D
Trump vs Clinton Margin, 2016: 48.9% Clinton
Congressional Margin of Victory in Last Election: 44.2%
District 12:
Job Applicants:
Nancy Pelosi*, Member of Congress (Democratic)
Lisa Remmer, Educator (Republican)
District Description:
Incumbent Party: Democratic
Democratic vs Republican Voter Registration: 51.3% D
Trump vs Clinton Margin, 2016: 77.5% Clinton
Congressional Margin of Victory in Last Election: 61.8%
District 13:
Job Applicants:
Barbara Lee*, United States Representative (Democratic)
District Description:
Incumbent Party: Democratic
Democratic vs Republican Voter Registration: 59.3% D
Trump vs Clinton Margin, 2016: 80.5% Clinton
Congressional Margin of Victory in Last Election: 81.6%
District 14:
Job Applicants:
Jackie Speier*, Congresswoman (Democratic)
Cristina Osmeña, Solar Industry Executive (Republican)
District Description:
Incumbent Party: Democratic
Democratic vs Republican Voter Registration: 37.7% D
Trump vs Clinton Margin, 2016: 58.7% Clinton
Congressional Margin of Victory in Last Election: 61.8%
District 15:
Job Applicants:
Eric Swalwell*, United States Congressman (Democratic)
Rudy L. Peters Jr., Small Business Owner (Republican)
District Description:
Incumbent Party: Democratic
Democratic vs Republican Voter Registration: 29.1% D
Trump vs Clinton Margin, 2016: 45.7% Clinton
Congressional Margin of Victory in Last Election: 47.6%
District 16:
Job Applicants:
Jim Costa*, Farmer/Representative (Democratic)
Elizabeth Heng, Small Business Owner (Republican)
District Description:
Incumbent Party: Democratic
Democratic vs Republican Voter Registration: 19.2% D
Trump vs Clinton Margin, 2016: 21.6% Clinton
Congressional Margin of Victory in Last Election: 16%
District 17:
Job Applicants:
Ro Khanna*, United States Congressman (Democratic)
Ron Cohen, Certified Public Accountant (Republican)
District Description:
Incumbent Party: Democratic
Democratic vs Republican Voter Registration: 27.1% D
Trump vs Clinton Margin, 2016: 53.2% Clinton
Congressional Margin of Victory in Last Election: 22% (Same party race)
District 18:
Job Applicants:
Anna G. Eshoo*, Member of Congress (Democratic)
Christine Russell, Technology Company Director (Republican)
District Description:
Incumbent Party: Democratic
Democratic vs Republican Voter Registration: 27.1% D
Trump vs Clinton Margin, 2016: 53.2% Clinton
Congressional Margin of Victory in Last Election: 42.2%
District 19:
Job Applicants:
Zoe Lofgren*, Congresswoman (Democratic)
District Description:
Incumbent Party: Democratic
Democratic vs Republican Voter Registration: 29.7% D
Trump vs Clinton Margin, 2016: 51.4% Clinton
Congressional Margin of Victory in Last Election: 47.8%
District 20:
Job Applicants:
Jimmy Panetta*, United States Representative (Democratic)
Ronald Paul Kabat, Certified Public Accountant (No Party Preference)
District Description:
Incumbent Party: Democratic
Democratic vs Republican Voter Registration: 33.7% D
Trump vs Clinton Margin, 2016: 47.1% Clinton
Congressional Margin of Victory in Last Election: 41.6%
District 23:
Job Applicants:
Tatiana Matta, Governing Board Member (Democratic)
Kevin McCarthy*, Representative (Republican)
District Description:
Incumbent Party: Republican
Democratic vs Republican Voter Registration: 13.1% R
Trump vs Clinton Margin, 2016: 22.1% Trump
Congressional Margin of Victory in Last Election: 38.4%
District 26:
Job Applicants:
Julia Brownley*, Ventura County Congresswoman (Democratic)
Antonio Sabato, Jr., Actor/Businessman (Republican)
District Description:
Incumbent Party: Democratic
Democratic vs Republican Voter Registration: 12.9% D
Trump vs Clinton Margin, 2016: 21.8% Clinton
Congressional Margin of Victory in Last Election: 20.8%
District 27:
Job Applicants:
Judy Chu*, United States Representative (Democratic)
Bryan Witt, Railroad Operations Supervisor (Democratic)
District Description:
Incumbent Party: Democratic
Democratic vs Republican Voter Registration: 20.1% D
Trump vs Clinton Margin, 2016: 37.6% Clinton
Congressional Margin of Victory in Last Election: 34.8%
District 28:
Job Applicants:
Adam B. Schiff*, U.S. Representative, 28th District (Democratic)
Johnny J. Nalbandian, Food Industry Businessman (Republican)
District Description:
Incumbent Party: Democratic
Democratic vs Republican Voter Registration: 31.6% D
Trump vs Clinton Margin, 2016: 49.8% Clinton
Congressional Margin of Victory in Last Election: 56%
District 29:
Job Applicants:
Tony Cardenas*, U.S. Representative/Congressmember (Democratic)
Benito Benny Bernal, Educational Transportation Supervisor (Republican)
District Description:
Incumbent Party: Democratic
Democratic vs Republican Voter Registration: 41.5% D
Trump vs Clinton Margin, 2016: 60.9% Clinton
Congressional Margin of Victory in Last Election: 49.4% (Same party race)
District 30:
Job Applicants:
Brad Sherman*, United States Congressman, 30th District (Democratic)
Mark S. Reed, Realtor/Businessman/Rancher (Republican)
District Description:
Incumbent Party: Democratic
Democratic vs Republican Voter Registration: 28.5% D
Trump vs Clinton Margin, 2016: 43.4% Clinton
Congressional Margin of Victory in Last Election: 45.2%
District 31:
Job Applicants:
Pete Aguilar*, United States Representative (Democratic)
Sean Flynn, Business Owner/Economist (Republican)
District Description:
Incumbent Party: Democratic
Democratic vs Republican Voter Registration: 12.4% D
Trump vs Clinton Margin, 2016: 21.1% Clinton
Congressional Margin of Victory in Last Election: 12.2%
District 32:
Job Applicants:
Grace Flores Napolitano*, United States Representative (Democratic)
District Description:
Incumbent Party: Democratic
Democratic vs Republican Voter Registration: 25.7% D
Trump vs Clinton Margin, 2016: 38.9% Clinton
Congressional Margin of Victory in Last Election: 23.2% (Same party race)
District 33:
Job Applicants:
Ted W. Lieu*, Congressman/Military Officer (Democratic)
Kenneth Weston Wright, Physician/Surgeon/Professor (Republican)
District Description:
Incumbent Party: Democratic
Democratic vs Republican Voter Registration: 20.4% D
Trump vs Clinton Margin, 2016: 41.3% Clinton
Congressional Margin of Victory in Last Election: 32.8%
District 34:
Job Applicants:
Jimmy Gomez*, Member of Congress (Democratic)
Kenneth Mejia, Certified Public Accountant (Green)
District Description:
Incumbent Party: Democratic
Democratic vs Republican Voter Registration: 48.9% D
Trump vs Clinton Margin, 2016: 72.8% Clinton
Congressional Margin of Victory in Last Election: 20.2% (Same party race; 2017 special election)
District 35:
Job Applicants:
Norma J. Torres*, United States Representative (Democratic)
Christian Leonel Valiente, Small Business Owner (Republican)
District Description:
Incumbent Party: Democratic
Democratic vs Republican Voter Registration: 29% D
Trump vs Clinton Margin, 2016: 40.8% Clinton
Congressional Margin of Victory in Last Election: 44.8%
District 37:
Job Applicants:
Karen Bass*, Member of Congress (Democratic)
Ron J. Bassilian, E-mail Administrator (Republican)
District Description:
Incumbent Party: Democratic
Democratic vs Republican Voter Registration: 54.7% D
Trump vs Clinton Margin, 2016: 76.1% Clinton
Congressional Margin of Victory in Last Election: 62.2% (Same party race)
District 38:
Job Applicants:
Linda T. Sánchez*, United States Representative (Democratic)
Ryan Downing, Taxpayer Advocate (Republican)
District Description:
Incumbent Party: Democratic
Democratic vs Republican Voter Registration: 28% D
Trump vs Clinton Margin, 2016: 39.6% Clinton
Congressional Margin of Victory in Last Election: 41%
District 40:
Job Applicants:
Lucille Roybal-Allard*, U.S. Representative (Democratic)
Rodolfo Cortes Barragan, No Ballot Designation (Green)
District Description:
Incumbent Party: Democratic
Democratic vs Republican Voter Registration: 49.7% D
Trump vs Clinton Margin, 2016: 69.5% Clinton
Congressional Margin of Victory in Last Election: 42.8%
District 41:
Job Applicants:
Mark Takano*, United States Representative/Teacher (Democratic)
Aja Smith, No Ballot Designation (Republican)
District Description:
Incumbent Party: Democratic
Democratic vs Republican Voter Registration: 19.6% D
Trump vs Clinton Margin, 2016: 27.9% Clinton
Congressional Margin of Victory in Last Election: 30%
District 42:
Job Applicants:
Julia C Peacock, Public School Teacher (Democratic)
Ken Calvert*, U.S. Representative (Republican)
District Description:
Incumbent Party: Republican
Democratic vs Republican Voter Registration: 11% R
Trump vs Clinton Margin, 2016: 12% Trump
Congressional Margin of Victory in Last Election: 17.6%
District 43:
Job Applicants:
Maxine Waters*, United States Congresswoman (Democratic)
Omar Navarro, Small Business Owner (Republican)
District Description:
Incumbent Party: Democratic
Democratic vs Republican Voter Registration: 44.8% D
Trump vs Clinton Margin, 2016: 61.7% Clinton
Congressional Margin of Victory in Last Election: 52.2%
District 44:
Job Applicants:
Nanette Diaz Barragán*, United States Representative, 44th District (Democratic)
Aja L. Brown, Mayor, City of Compton (Democratic)
District Description:
Incumbent Party: Democratic
Democratic vs Republican Voter Registration: 50.9% D
Trump vs Clinton Margin, 2016: 70.8% Clinton
Congressional Margin of Victory in Last Election: 4.4% (Same party race)
District 46:
Job Applicants:
Lou Correa*, United States Congressmember (Democratic)
Russell Rene Lambert, Fraud Investigator/Businessman (Republican)
District Description:
Incumbent Party: Democratic
Democratic vs Republican Voter Registration: 24.8% D
Trump vs Clinton Margin, 2016: 38.4% Clinton
Congressional Margin of Victory in Last Election: 40% (Same party race)
District 47:
Job Applicants:
Alan Lowenthal*, U.S. Representative, 47th District (Democratic)
John Briscoe, Governing Board Member, Ocean View School District of Orange County (Republican)
District Description:
Incumbent Party: Democratic
Democratic vs Republican Voter Registration: 20.1% D
Trump vs Clinton Margin, 2016: 31.6% Clinton
Congressional Margin of Victory in Last Election: 27.4%
District 51:
Job Applicants:
Juan Vargas*, United States Representative (Democratic)
Juan M. Hidalgo Jr., Retired United States Marine (Republican)
District Description:
Incumbent Party: Democratic
Democratic vs Republican Voter Registration: 31.8% D
Trump vs Clinton Margin, 2016: 49.1% Clinton
Congressional Margin of Victory in Last Election: 45.6%
District 53:
Job Applicants:
Susan A. Davis*, Representative (Democratic)
Morgan Murtaugh, Political Commentator (Republican)
District Description:
Incumbent Party: Democratic
Democratic vs Republican Voter Registration: 19.2% D
Trump vs Clinton Margin, 2016: 34.9% Clinton
Congressional Margin of Victory in Last Election: 34%