Job Posting:
California Assembly District 26
Job Description
Starting Salary: $107,242
This fall, California's lower legislative chamber will again be filling all 80 of its elected member positions.
Working conditions will depend on the partisan breakdown of all new hires. With the current composition of the Assembly—55 Democrats and 25 Republicans—Democrats are holding on to their two-thirds supermajority by only one seat. A supermajority in both the Assembly and Senate would allow Democrats, if united, to raise taxes, override vetoes, place constitutional amendments on the ballot, and largely ignore their Republican colleagues.
Job duties include:
Spend months drafting, discussing, and haggling over bills that will affect the lives of all Californians
Retain the option of waiting until the very last week of session before passing or dumping most of said bills in a flurry
Spend months drafting, discussing, and haggling over resolutions that will affect the lives of virtually no Californians
Help craft a multi-billion-dollar budget for the state
Strive to represent the interests of 500,000 constituents, most of them strangers
Applicants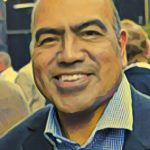 Democrat
Jose Sigala
Council Member, City of Tulare
Republican
HR Note
Incumbent Party: Republican
Democratic vs Republican Voter Registration: 10% R
Trump vs Clinton Margin, 2016: 11.4% Trump
Margin of Victory in Last Election: 26.6%
Top Two Primary Applicants, June 2018: Devon Mathis (30.3%), Jose Sigala (29.8%)
Democratic vs Republican Vote Share, June 2018: 40.4% R
Republican Assemblyman Devon Mathis withstood a backlash within his own party for his vote to continue cap and trade, an element of California's plan to combat global warming that requires businesses to pay for greenhouse gases they emit. He was among a handful of GOP legislators who supported extending the program for another decade, winning praise from Democratic Gov. Jerry Brown for their bipartisanship but derision from Republican activists who say cap and trade puts onerous costs on businesses. But Mathis has another problem as this job for the third time: a lawsuit filed by his former chief of staff who alleges Mathis sexually assaulted a female staffer. The chief of staff was himself fired last year after several women complained that he'd harassed them. More recently, an investigation by the state legislature found that he violated the body's sexual harassment policy. The Republican Central Committee in Tulare County has called on Mathis to resign. He now faces a challenge from a Democratic Tulare city councilman. Despite his vulnerabilities, the odds are in his favor—in June, the three Republican candidates gobbled up over 70 percent of the vote.