Lieutenant Governor Applicant
Eleni Kounalakis
Currently: Businesswoman, former U.S. ambassador to Hungary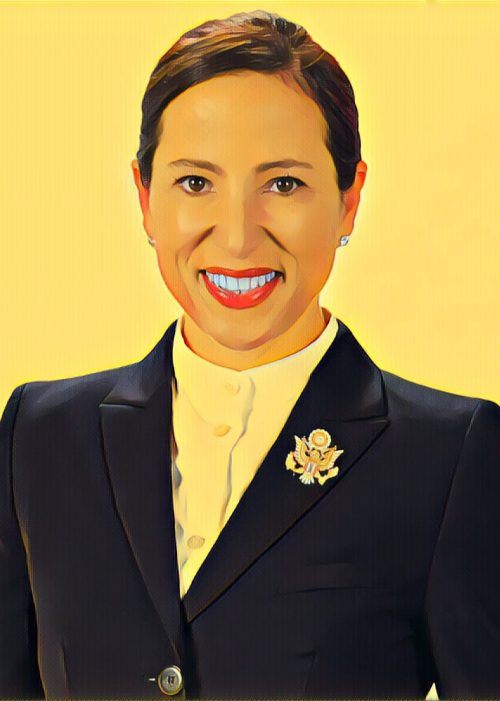 Eleni Kounalakis says that she's a member of the class of '16, a Democrat inspired to seek higher office after Hillary Clinton's surprise loss in the presidential election to Donald Trump. She may not have elected experience or major name recognition among voters, but she's a well-connected, well-financed Democratic mover-and-shaker—and, she says, she has the passion and energy to be the first woman elected as California's lieutenant governor.
Kounalakis was born in Sacramento, a scion of Angelo Tsakopoulos, a prominent land developer in the area and major donor to her campaign. She's been in Democratic politics her entire life, but always behind the scenes, starting off painting signs for the Walter Mondale's presidential bid and working as a Sacramento field officer in the 1992 Senate campaign. During the Obama administration, she was appointed to the U.S. ambassador to Hungary, just as that country's nationalist prime minister was consolidating power and rewriting the constitution. Like her opponent for this job, Kounalakis is the first in her family to graduate from college.
Interests:
Building more housing in California
Making California's higher education governing boards more transparent
Protecting the California coast
Breaking a big, if slightly obscure, glass ceiling
Letters of Recommendation:
Former President Barack Obama
Kamala Harris
EMILY's List
NARAL Pro-Choice California
California League of Conservation Voters
Equality California
Contact Information:
EleniForCA.com
@EleniForCA
The Resume of Eleni Kounalakis
Foreign policy advisor and fundraiser for the Hillary Clinton 2016 campaign, 2015 – 2016
Advised the campaign on Europe and Russia
Donated over $170,000 to the campaign
Chair of the California International Trade and Investment Advisory Council, 2014 – Present
Advised the governor's office on how to expand trade and investment opportunities for California business
U.S. Ambassador to Hungary, 2010 – 2013
Additional experience: Advisor to Albright Stonebridge Group, President of AKT Development, author of Madam Ambassador: Three Years of Diplomacy, Dinner Parties, and Democracy in Budapest, member of the California State World Trade Commission
I will use the lieutenant governor's office to stand up for California's working families and as a bully pulpit to stand up to the biggest bully in America.