All the 2018 California propositions, each explained in one minute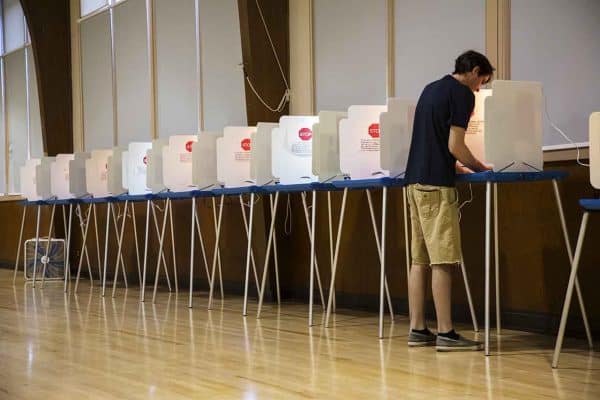 Election Day is near, Californians, and you have plenty of decisions to make on a list of 2018 California propositions. This election cycle, you have a voice in issues including a repeal of the state's gas-tax hike, the size of coops and cages for certain farm animals, and the expansion of rent control. But with 11 total ballot propositions, figuring out how to vote on each can be difficult, time-consuming and perhaps overwhelming.
So the reporters and editors at CALmatters worked together on a series of 1-minute video explainers on each of the propositions to make these big decisions easier for you. Watch the full playlist here:
Are you looking for more details on a particular ballot measure and want to skip ahead? Jump straight to that initiative here:
California Proposition 1 – Affordable housing bond
California Proposition 2 – Mental health money for housing
California Proposition 3 – An $8.9 billion water bond
California Proposition 4 – Children's hospital bond
California Proposition 5 – Portable real estate tax break
California Proposition 6 – Gas tax repeal
California Proposition 7 – Daylight saving time forever
California Proposition 8 – Dialysis clinic profit pruning
California Proposition 9 – You can skip this one—the California Supreme Court ruled that the measure was unconstitutional, so it's been removed from the November ballot.
California Proposition 10 – Bringing back rent control
California Proposition 11 – Paramedic break time
California Proposition 12 – Bigger cages for farm animals
Now that you're a mini-expert on the 2018 California propositions, you might want to check out the other information we have on our comprehensive voter guide. You might've asked yourself: