Insurance Commissioner Applicant
Ricardo Lara
Currently: California State Senator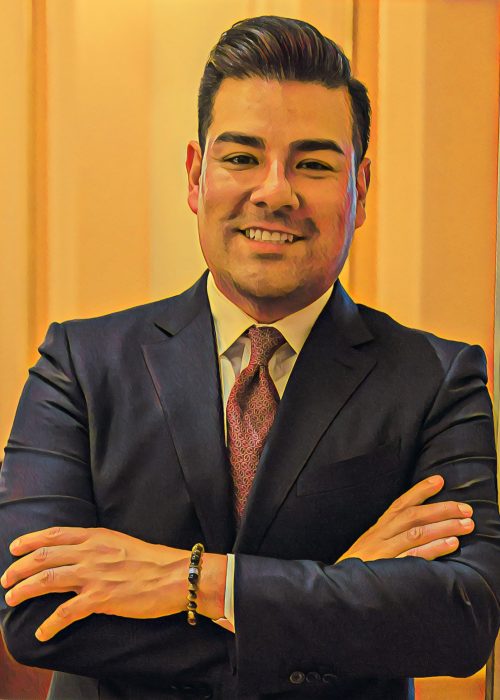 The job of insurance regulation may sound dry, but Ricardo Lara hopes to bring the same progressive energy he honed in the state Legislature to the job. He promises to fight for stronger consumer protections, for expanded health insurance access, and against most anything the Trump administration does or attempts to do.
Born to undocumented Mexican immigrants in the Boyle Heights neighborhood of Los Angeles, Lara put in the work as a footsoldier in other Democrat campaigns before ascending to Sacramento himself, first in the Assembly, then the state Senate, where he made history as the chamber's first openly gay person of color. Now, as a provocative shaper of state fiscal policy in Sacramento, he has pushed many of the Legislature's most progressive legislation on health care and immigration policy.
Interests:
Single payer health insurance
Expanding the rights of undocumented Californians
Letters of Recommendation:
Jerry Brown
California Democratic Party
State Insurance Commissioner Dave Jones
California Labor Federation
California Nurses Association
Equality California
California League of Conservation Voters
Contact Information:
Ricardolara.com
@RicardoLara4CA
The Resume of Ricardo Lara
California State Senator, 2013 – Present
Introduced a series of high-profile but unsuccessful bills, including one that would have allowed more undocumented Californians to make use of the state's Medicaid program and another that would have introduced a state-run insurance program for all Californians
Championed successful legislation to allow undocumented immigrants to serve on government commissions and to place new restrictions on immigration detention facilities
As chairman of the Appropriations Committee, elevated hundreds of bills that he liked—and quietly buried hundreds more that he didn't
California State Assembly Member, 2011 – 2013
Introduced legislation to allow undocumented students at public universities to receive financial assistance for serving in student government
Became chairman of the body's Latino Caucus
Los Angeles Planning Commissioner, 2008 – 2009
I am Donald Trump's worst nightmare…I will never give up the fight.